TEXAS is the home of big oil. Flying over the state, there are areas where the density of oil rigs is truly amazing. But it is also amazing to see the other sources of energy in our great state. I have seen a number of self contained coal fired power plants. The setup includes an open pit coal mine, a short railway to transport the ore, a power plant situated on a small cooling lake and a set of distribution lines. These things are all over the place. Wind power is coming on strong with major tower farms mainly on the west side of the state. And solar is showing up everywhere. From multi-hundred acre arrays to big box stores to individual homes, solar cells are coming on strong.
Coal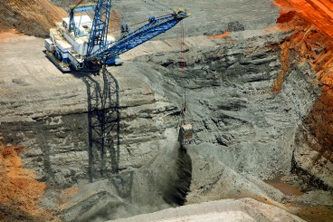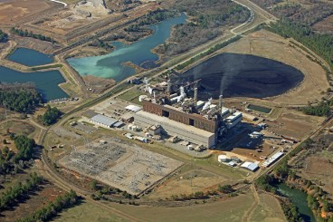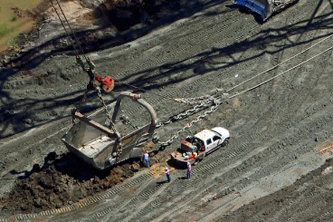 Oil and Gas Drilling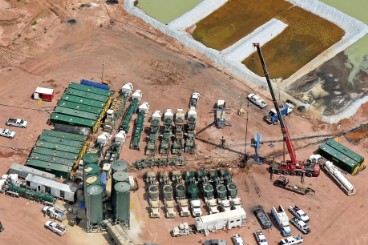 Oil and natural gas wells are everywhere. Fracking operations, like the one to the right, have opened a whole new world of energy production in Texas. Home and ranch owners, lucky enough to have a drilling operation on their land, have been enthusiastic about documenting the drilling process with aerial photos. Others use aerials to confirm that environmental impact is contained.
Solar Arrays and Wind Turbines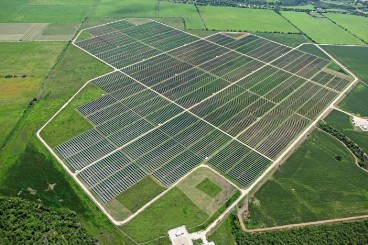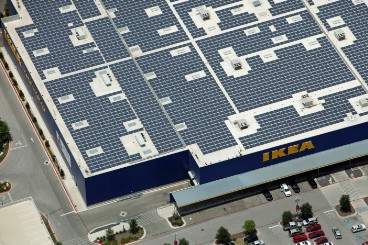 Wind and solar are coming on strong. It is eye-opening to fly around and see the number of solar panel installations, like the one on this Ikea store. The big array in the photo to the left covers several hundred acres. Aerial photographs are a great way to advertise what is up, working quietly, on the roof.